We all go on a journey at university. We grow and learn, but at the end, we come out with more than degree - self-discovery, life-long friends, connections and experience.
Many of us may even meet our partner at university, someone to build a future with. This Valentine's Day we'd like to celebrate by sharing these special stories of couples who are #ARUinLove.
Laura Browning and Adam
My fiancé and I got engaged on my graduation in October 2016!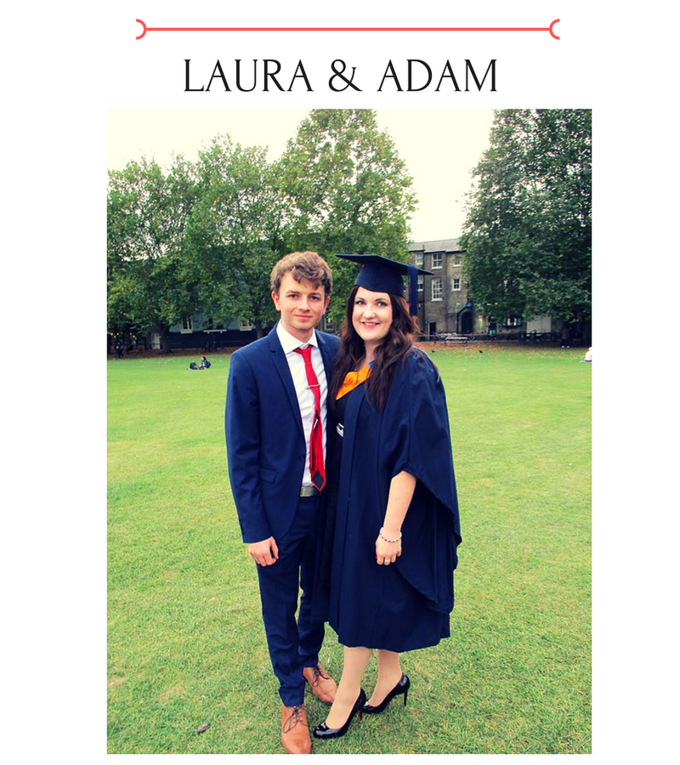 On the morning of my graduation (BA (hons) English Literature 2:1 - Cambridge) on Wednesday 19 October 2016, in our house that we just bought together and moved in on the Friday before, my boyfriend Adam of four years proposed! It made an already amazing day even more special and my group of friends and classmates were so very excited, having had made bets on whether he would propose before I graduated...and I suppose he just got there in time!
We toasted my graduation and engagement at the post-ceremony reception at ARU, followed by a meal with my whole family at Jamie's Italian. It was the perfect day, and the perfect way to mark the end of university, and the beginning of my new life!
-Laura Browning, 2013 - 2016
Jasmine Houston and James Morse
My partner, James Morse, and I met on the induction day at ARU for our zoology and behaviour degrees.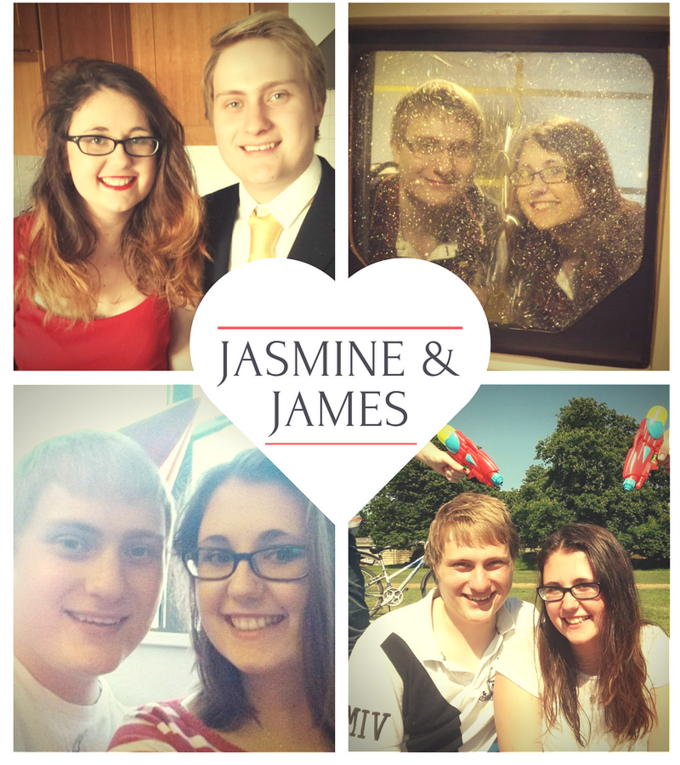 His house mate was on the same course as me; she introduced us, and you could say it was love at first sight. He smiled at me and I smiled back... then we were inseparable.
We tried to keep it a secret for a long time, however it was obvious to our friends. We would meet up early before lectures and go for lunch sneakily.
We always lived in separate uni accommodation, so that we could still have our own space, and stayed round each other's most nights. We have now been dating for four and half years and are living together both with full-time jobs. Being adults! Wishing we were still at uni, when life was a little simpler!
-Jasmine
Ben Harvey and Anna Harvey
Ben met his now wife, Anna Lucy, in 2010 during his last year studying Business Economics at Anglia Ruskin.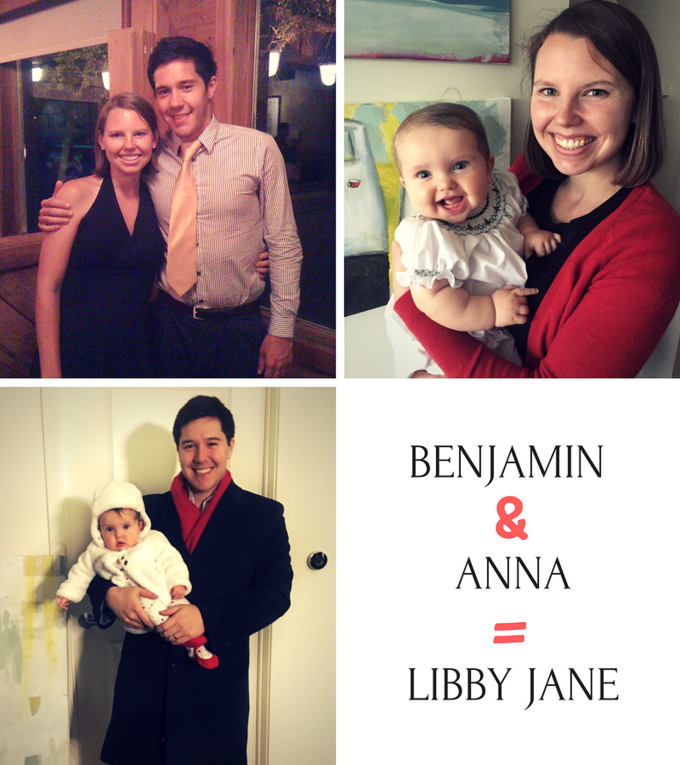 Anna was studying Children's Book Illustration as an International student at ARU and was in Cambridge for just one year. They were good friends for most of the year but, then, one month before Anna left to go back to the United States for Dental School they started dating. They dated long distance for three and a half years until Ben finally plucked up the courage to quit his job in Corporate Finance with Lockheed Martin and propose.
Since then, Ben and Anna have lived in Alabama for six months while Anna finished Dental School, Colorado, for two years where Anna did a residency programme and Ben was hired back with Lockheed Martin. Now, they live in the Washington DC area where Ben is doing his MBA at Georgetown University.
They also have an eight month old daughter, Libby Jane. They say that when they started dating they had no idea what they were doing but seven years later they wouldn't take it back for the world! Ben tells us "Long distance was tough but absolutely worth it." They look back at their time in Cambridge with great fondness - falling in love in Cambridge was the dream!
Eleanor Wilson and Mike Wilson
I met my husband, Mike, at Anglia Ruskin in Chelmsford.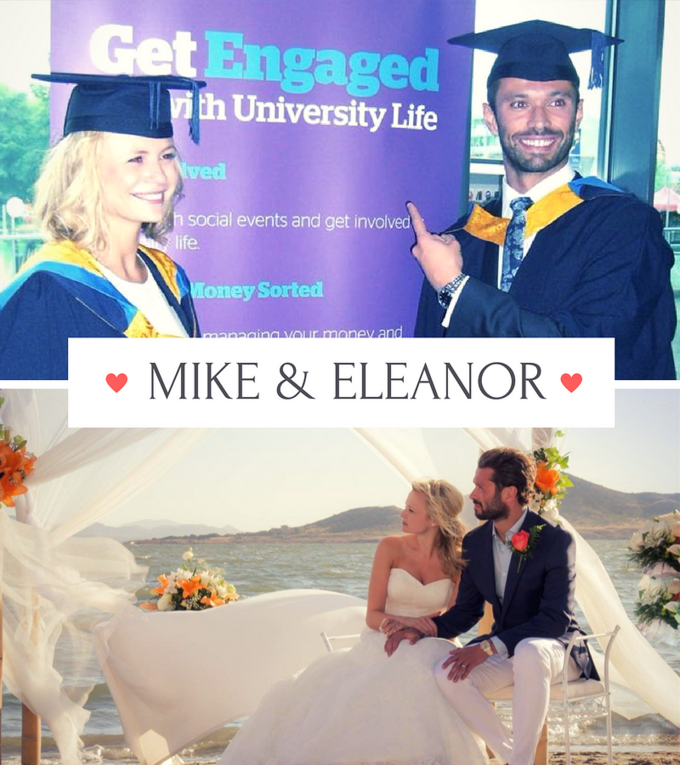 We studied Education Studies finished in 2014. When we finished he proposed in the Bahamas and then we got married in Spain. We have now bought our first place just round the corner from Uni and have worked together in London Recruitment for two and a half years since leaving ARU.
Before we got married in Spain, we had to have a smaller 'do' in Chelmsford to make the marriage legal. As we walked out of the registry office, by pure chance Alan, Head of Education Studies, and our favourite lecturer appeared. He was thrilled to hear the news!
-Eleanor
Mary Collins and Taal
Mary met her fiancé, Taal, in Fresher's week, 2011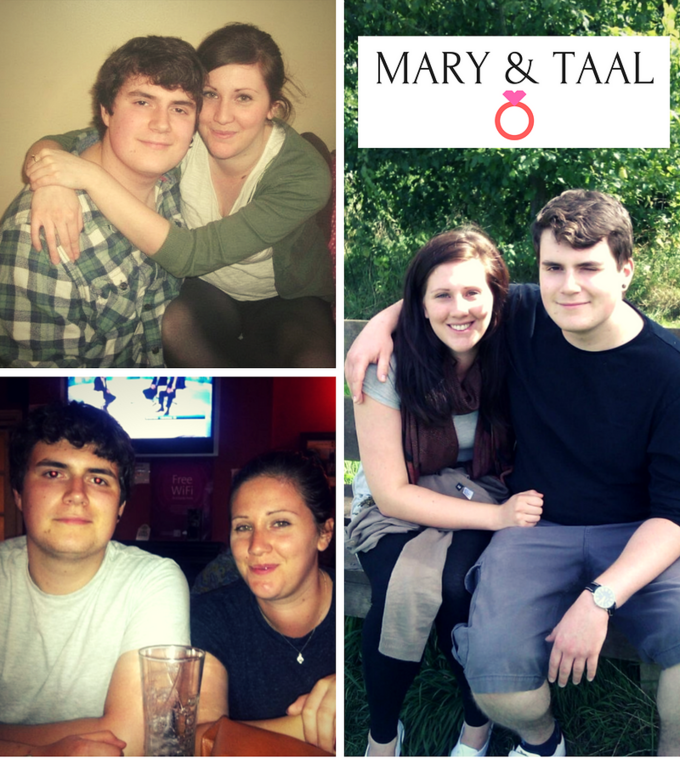 Taal and I met in Fresher's week, September 2011, both nursing students at Fulbourn campus. Today, we live and work in Bristol and have been engaged since last September, after he proposed on my birthday ❤
-Mary
Thank you to everyone for sharing your photos and stories.
If you have a story that you'd like to share, please get in touch by: