#ARUinLove: Megan and Connor
One spur-of-the moment decision led to Megan and Connor meeting and the rest is history!
Connor and I met in 2014 in Cambridge. I was in my last year of my Bachelors at ARU and had joined a society in September 2013 in a final bid to make the most of my time at uni.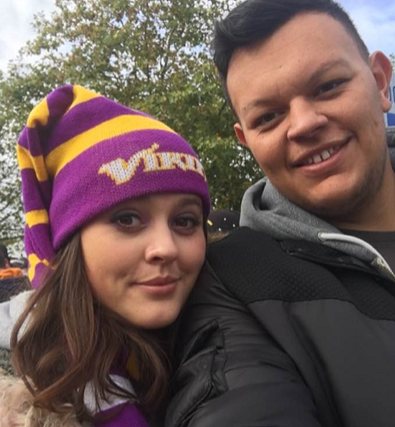 It did not take me long to realise the contact sport I signed up for, wasn't for me (American Football), but as a big fan of the sport I opted to run the society from an organisational point of view instead. I loved being part of the Ruskin Rhinos even if I wasn't kitting up and playing ball.
At the same time, Connor was playing for Cambridgeshire Cats – the county team – they were in the Premier Divison of BAFA (British American Football Association) back then. The Rhinos & Cats shared home grounds so we would show up to support each other and I ended up helping out with the Cats games where I could.
On a warm Sunday in May, I met Connor. I was helping at a Cats game and he came running off the field exhausted at half-time. I offered him a Crème Egg (Easter was just around the corner and what better way to sustain a 6ft3 American Footabller than with chocolate?). Later that night I had a friend request from him on Facebook and the rest is history. Here we are together in one of the Cats' team photos >>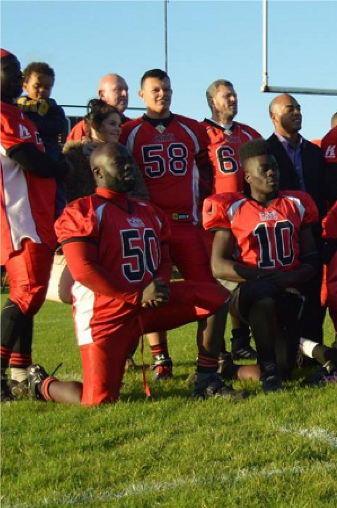 Had it not been for that spur-of-the-moment, third-year-panic signup to the Ruskin Rhinos I'd never have met Connor. That decision changed the trajectory of my life forever: I opted to stay in Cambridge rather than return to my hometown of Canterbury after graduation which led me to meet great people and be part of fantastic opportunities.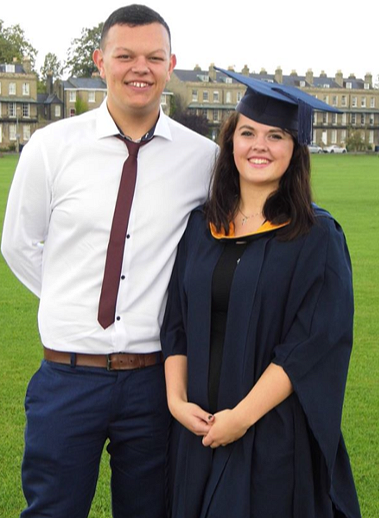 4 years after my graduation, we bought our first house together and our furbaby Nala joined the family. Then in 2019 I returned to ARU to work in their Marketing team. I really can't thank ARU enough for the massive part it has played in my life. I don't know where I'd be without it.
And yes, chocolate is still the key to Connor's heart.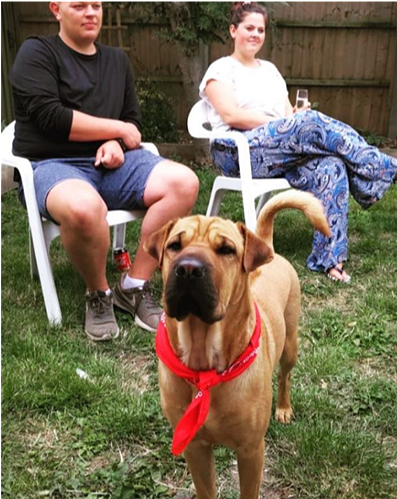 Please our share our stories! Tag @angliaruskin on Twitter and Instagram and #ARUinLove!