#ARUInLove: Ciéra and Lorenzo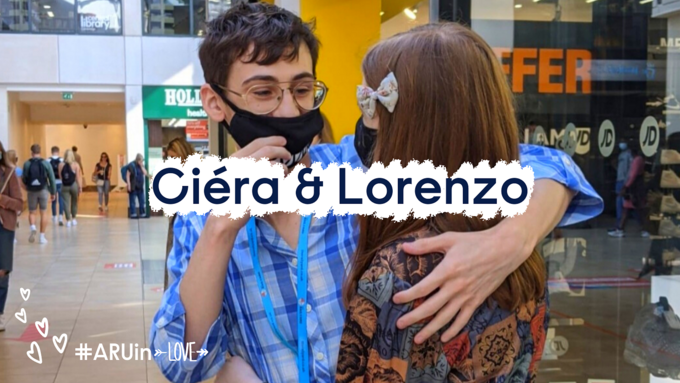 I remember seeing him on the day of our first class. I was sitting on the left hand side of the room when I saw him walk through the door on the right. Immediately, I noted that he was very cute. So, in turn, I knew that I couldn't talk to Lorenzo.
I realised that we had almost every class together, which made me smile. I would look over when I thought that he couldn't see me and when I got caught I would look away as quickly as possible. He sounded smart and I could tell that he cared a lot about his studies.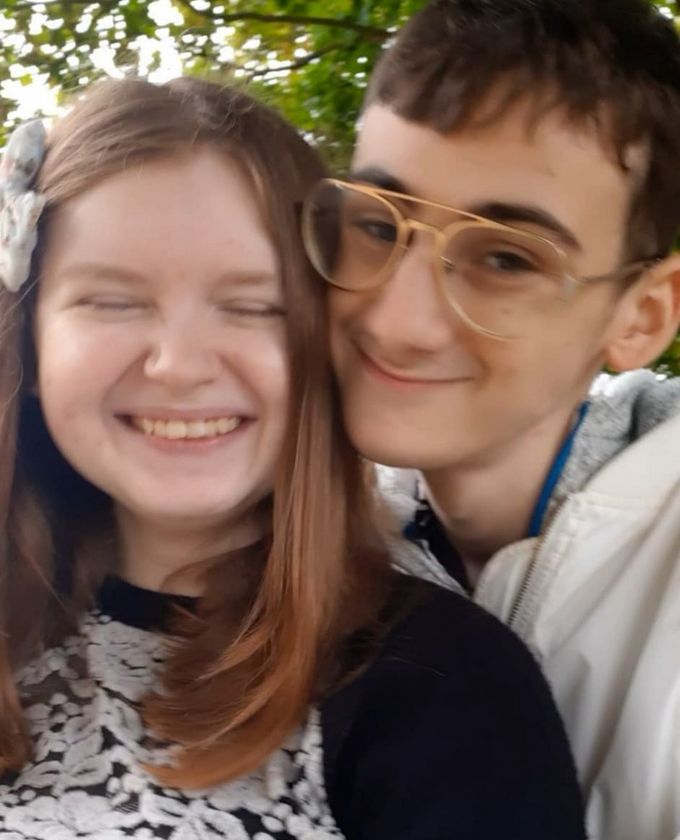 In January we started Desktop Publishing class together. I took an empty seat, which ended up being somewhat nearby. Once everyone had settled and we were asked to boot up our computers to work, I encountered the fact that mine wasn't working. I tried for a while to fix it before moving over a seat, next to Lorenzo. I had to internally count down from three before saying "Hi" to him, and after I did I over thought it immensely. I didn't expect to be in that situation, next to him, but I didn't want to come across as rude by moving further away.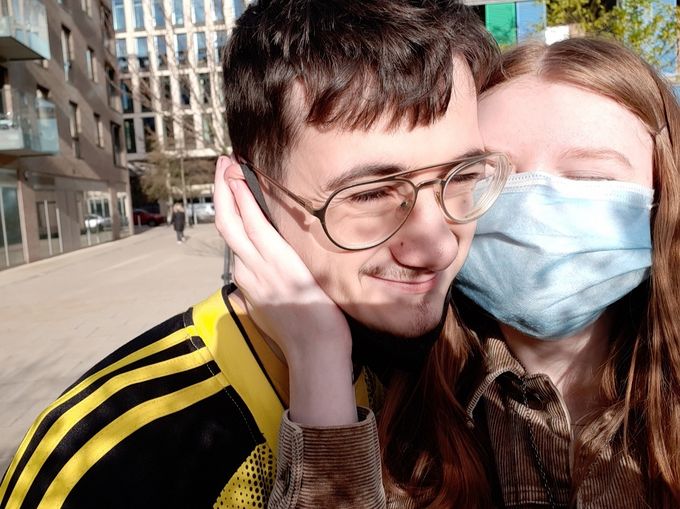 It was from there on that we began talking. I thought that he was just being polite when he smiled at me and would walk with me out of classes. The fact that someone so nice could see me as anything more literally didn't cross my mind as a possibility.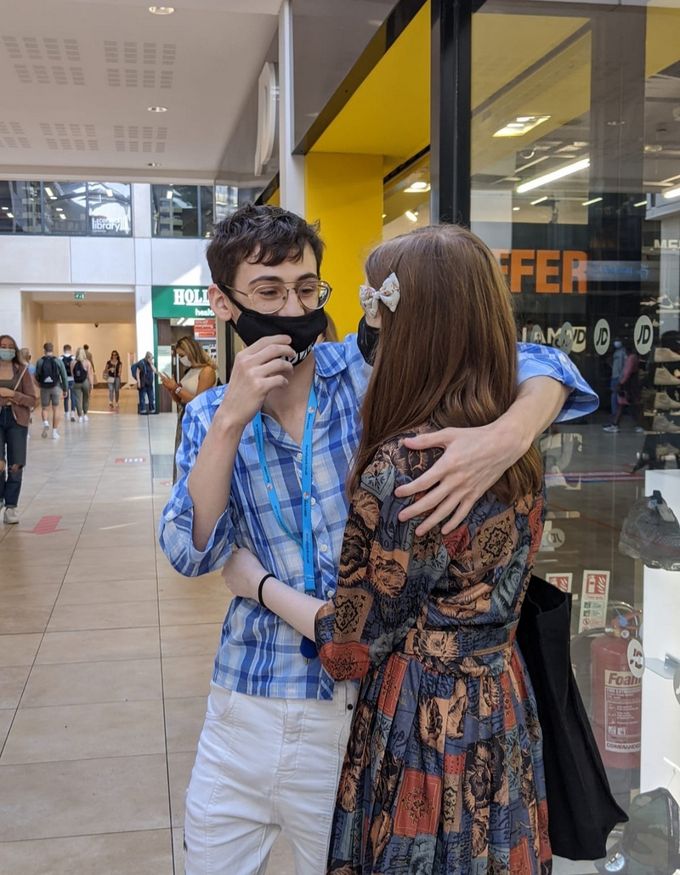 We met up outside of class one evening. He arrived early and came to mine for hot chocolate and a chat. We were supposed to go to a festival together however, upon its COVID-19 cancellation, we ended up hanging out instead until past midnight. It wasn't until we said goodbye and he asked me on a date that it ever occurred to me that he might like me. I was shocked and couldn't comprehend it.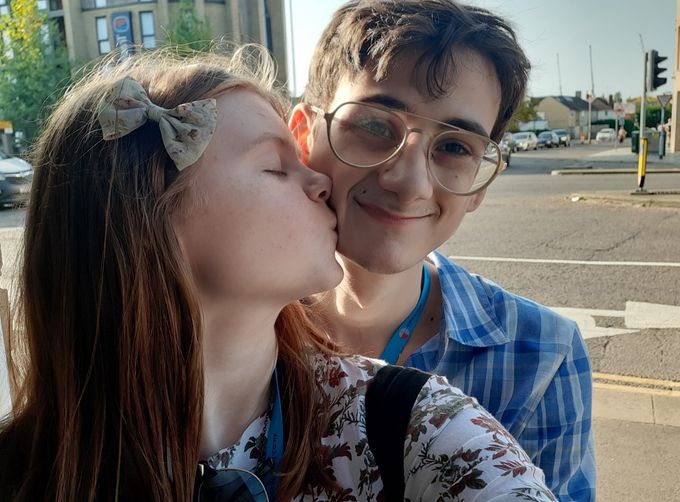 It's now been over 8 months and I've never been more grateful. Through technology despising me, I managed to find my silly best friend and partner who buys me fries all in one person. Our future excites me and I can't wait to grow and learn about the world with him by my side.