#ARUinLove - Mike and Eleanor
Eleanor Wilson and Mike Wilson
I met my husband, Mike, at Anglia Ruskin in Chelmsford.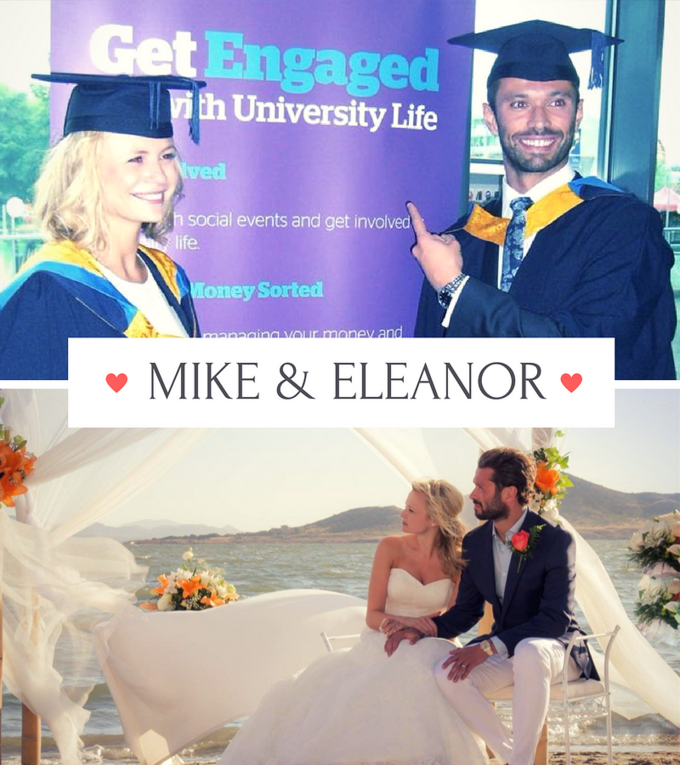 We studied Education Studies and finished in 2014. When we finished he proposed in the Bahamas and then we got married in Spain. We have now bought our first place just round the corner from Uni and have worked together in London Recruitment for two and a half years since leaving ARU.
Before we got married in Spain, we had to have a smaller 'do' in Chelmsford to make the marriage legal. As we walked out of the registry office, by pure chance Alan, Head of Education Studies, and our favourite lecturer appeared. He was thrilled to hear the news!
-Eleanor
Follow #ARUinLove for more love stories
Thank you to everyone for sharing your photos and stories.
If you have a story that you'd like to share, please get in touch by: