Rhiannon shares how she and her partner Toby met at uni
He laughed and said "no, sorry I'm only here for teabags"
My partner and I met when I was in my first year of uni. I started to get more involved with the students Union to try to make new friends. Toby worked (and still works) as a representation coordinator in the students Union.
It was volunteering week and I walked to the welcome desk in Peter Taylor house and wanted to buy a ticket to volunteer at Shepreth Wildlife park. The person on the welcome desk couldn't find any tickets for the trip and the volunteering staff wasn't in on that day... that's when Toby came out and asked if they had put an order in for de-caff tea, she said 'no' and asked if he knew anything about the volunteering trip.
He laughed and said "no sorry I'm only here for teabags" I scoffed and jokingly said "how accomodating of you, aren't you supposed to be helpful here?"
It sounds rude at first, but we both clicked at that moment and laughed it off with each other. I thought he was one of the most gorgeous men I'd ever seen and I was definitely into him instantly.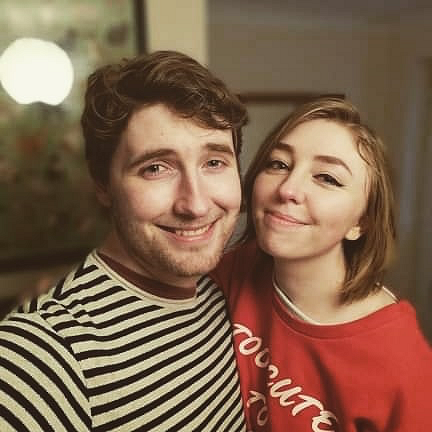 I didn't think much of it after that, as I thought it was unlikely we would talk much after that. But then, I was in the SU decorating cookies when I drew a little bowtie on a gingerbread man. I then went and sat away to give other people a go... He came out and said "oh wow that bowtie is so cute! I'm going to copy that". That's when I turned around and said "I did that one!" and he said "oh hey again!"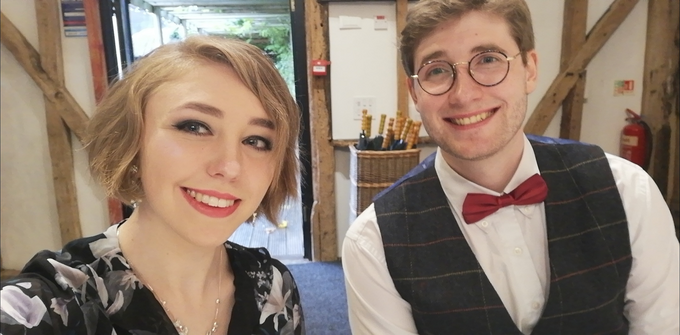 We got talking and realised we only lived a 10 minute walk from each other's houses and walked the same way home. Almost everyday we walked home together and became really good friends, finding that we had loads in common and both really fancied each other we decided to give it a shot.
Almost 2 years later we support each other through careers and degrees and live together. He is still a rep co and I work at the reception desk (ordering his teabags). We own two hamsters and it's just lovely! A really special of my uni experience.
Please our share our stories! Tag @angliaruskin on Twitter and Instagram and #ARUinLove!