#ARUinLove: Vlad and Morgan
''We met in Morgan's third week of her Master's program, no where else but in the ever cute Helmore Gym of ARU's Cambridge Campus and:
M: ''I liked him the moment I saw him, he was rolling and stretching in the corner''
V: ''Basically ignoring everyone else.''
We were there training with our volleyball club, but I was injured, that's why I was separated from the group, but I had heard about this new player that was supposed to be the best athlete we ever had!
So from the get-go, due to my competitive spirit and ego, I saw Morgan as someone to challenge that I can prove I was the better athlete, haha. Because of my attitude we actually didn't get to properly introduce each other and talk for another two weeks when Morgan was somehow forced into this Sports Clubs meeting that I was attending.
That was the first time we got to chat and it was a good time for me to find out her workout plans and fitness test results so I could get myself to outwork her in the gym.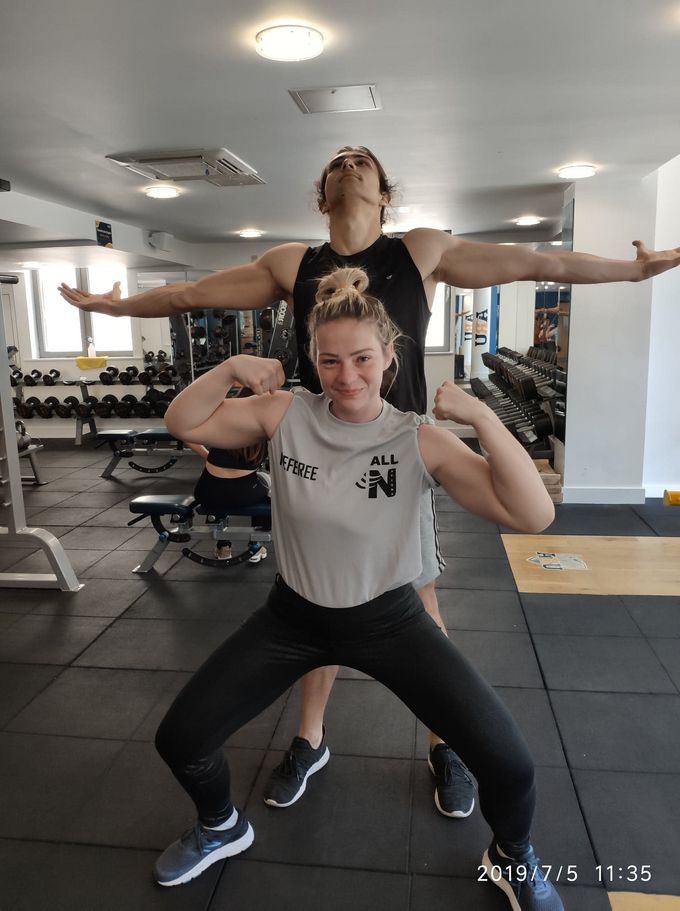 Again, silly me, I was so unaware of the fact that she liked me.

As weeks went by, we were sometimes bumping into one another at practices or games when Morgan was trying to be just a good friend and get to know me, but I was really going to a very busy period of my life in which I was very dismissive to everything and everyone that wasn't strictly related to academia, sports or my career.
And that's when it clicked for her, she started being supportive to the things I was committed to, such as working out or coaching, she would help me coach, truth be told, she would teach me how to coach because she is so much better than me and I would teach her with my knowledge about working out and healthy lifestyle.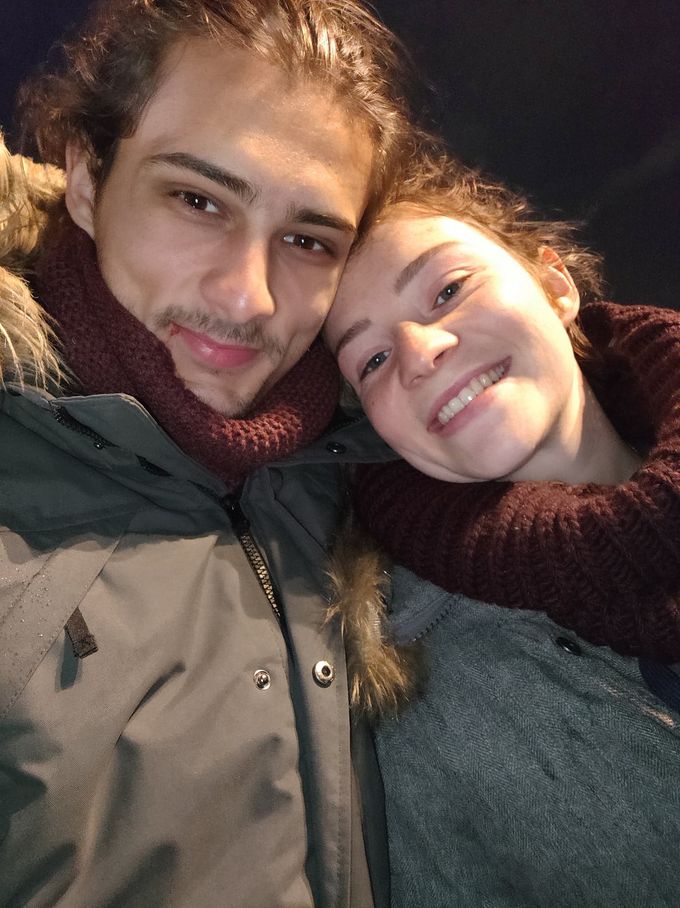 I know that by this point this sounds more like a fitness guru story, but these were the steps that got us to actually become friends, quite close friends I would say. We would meet at the gym to work out, but instead we would end up just laying on the mattresses and talking for a couple of hours until we had to go to our lectures. And this happened two to three times a week for almost two months, deep down inside I admit that I had days when I was just going there hoping to see her so we could talk.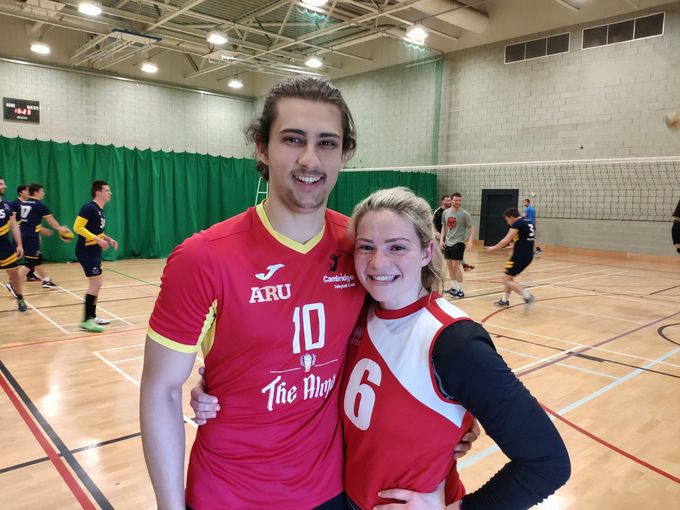 By this point it was the end of the year and people in our friends' group were assuming we were together and were joking around us about it, but there were another 3-4 months until I realized that there was something more there than just a friendship. I like to believe that we took time to build a tight friendship and connection before letting the love take over, which sure happened. I realized that when waking up at 6 am one day, I wanted to be by her side that morning when she would wake up, so I got going straight away and in 45 minutes I was in front of her flat, calling her and asking her out for breakfast. She thankfully was able to hear the phone and wake up and that was one of our very first dates.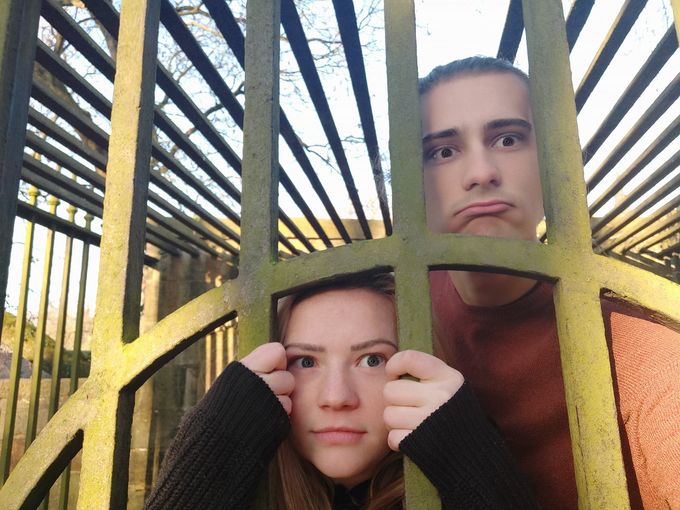 What followed was half a year of us discovering one another and trying to enjoy new experiences, neither of us being born-raised in England, we went and explored the country, from Brighton to Glasgow, together we led ARU in the 2019 Challenge Cup as Captains, we held the opening speech at Sports Awards 2019, where we collectively manage to win 4 awards.
And we started our journey of growing and developing together, career wise, health wise, emotional wise; a big part of this journey is documented on our YouTube Channels, we started by making funny videos and learning how to cook on my channel, until I convinced her to also make one where she can also track a different part of our journey!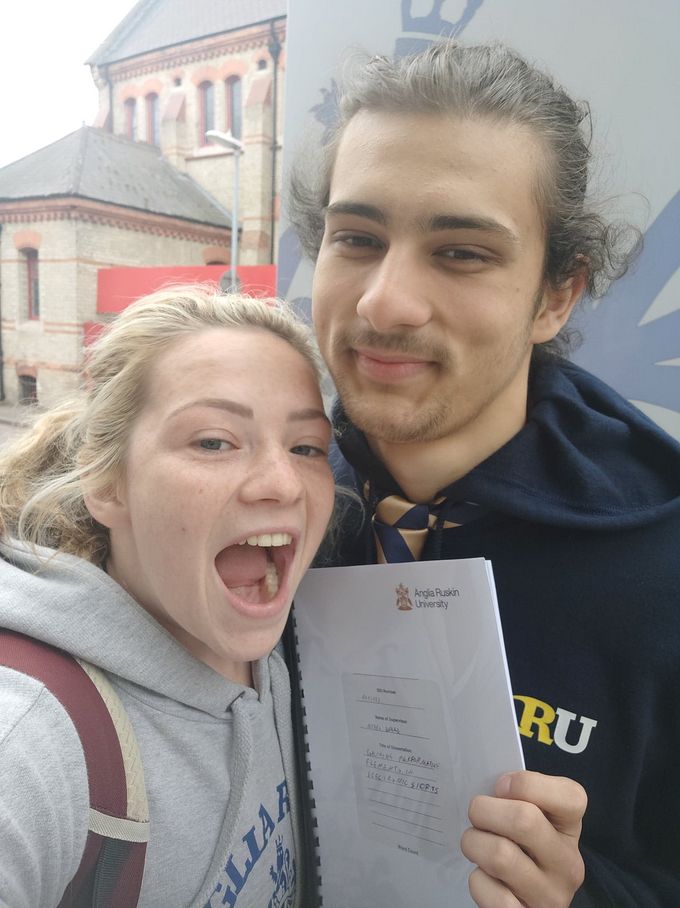 Whilst all that was happening we were both working towards finishing our degrees and making traveling plans for the foreseeable future.
We both successfully completed our major projects and exams so we embarked on what we hoped to be our extended travel journey. Unfortunately, due to the fact that Morgan is not from Europe and I am not from the US, our plans were cut short and currently Vlad is in the UK, whilst Morgan is back home in the US, but so far, this was just the beginning and we both do everything in our power to be able to get to back in the same place!
Please our share our stories! Tag @angliaruskin on Twitter and Instagram and #ARUinLove!