What is ACWY and why do ARU students need to know about it?
Leading UK charity Meningitis Now is calling for all first year university students to get the lifesaving Men ACWY vaccine this winter.
The charity, which launches its Student Awareness Week on 24 October, will be drawing attention to the worryingly low uptake of the vaccine leaving thousands of students at risk from this deadly disease.
Following an increase of 809% in meningococcal (group W) meningitis cases in the past five years, government launched a vaccination programme to protect those aged 17-18 and first year students up to 25 through GPs and clinics.
Despite the increasing risk to students and the recent deaths of a number of students across the UK, the uptake of Men ACWY remains very low.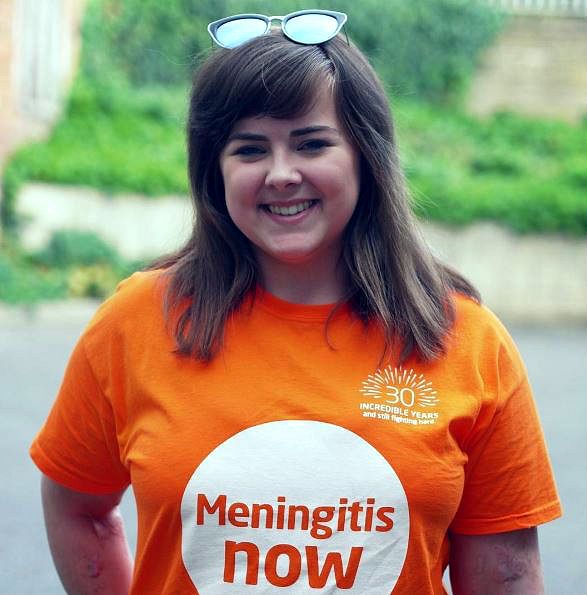 Charlotte Hannibal had just returned to uni in Nottingham when she contracted Men W. She thought she had the flu when she began to experience symptoms including feeling cold, a sore throat and a bloating feeling in her stomach.
Charlotte spent 17 days in an induced coma and woke unable to remember what had happened to her. She said: "I was left with severe memory loss – I couldn't remember being ill at all. My hearing was also damaged. I had both legs amputated below the knee and lost all my fingers on my left hand and have recently undergone a kidney transplant. I'm now just very grateful to be alive and well."
Charlotte is one of many volunteers speaking out about the risk of meningitis to students as part of Student Awareness Week 24 – 30 October. The campaign aims to make sure students know the signs and symptoms of the disease and get the free, lifesaving Men ACWY vaccine.
To support the campaign follow Meningitis Now on Twitter, Facebook and Instagram and use the hashtag #ACWYnot.
Or to find out more visit www.fightfornow.org