Be part of our social media Christmas Video!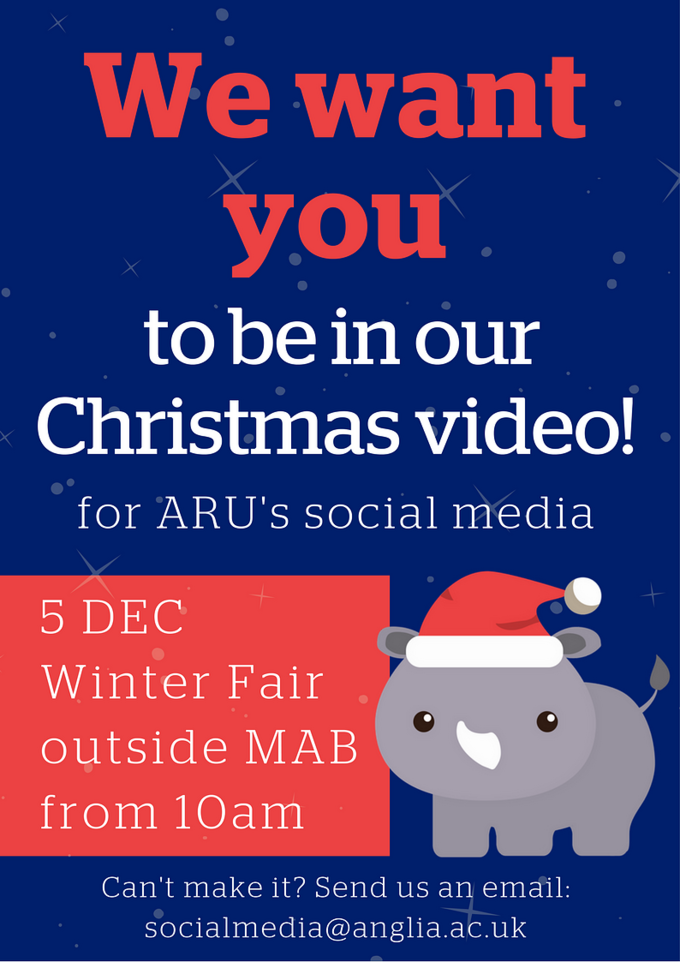 We're making a feel-good Christmas video about the ARU community at Christmas time!
That's why we want to involve as many staff, students and friends of ARU as possible in our video for social media.
What do I need to do?
Tell the camera a very short message (around 30 seconds or less) something about your Christmas plans.
Some ideas:
Your family traditions
Something you enjoy about campus at Christmas time
A recipe you always use
What you're looking forward to during the break
Simply 'Merry Christmas'
Even if you don't celebrate Christmas, we still want you to share your stories! You can tell us if you have any plans for the winter break.
Where and when:
Meet Hannah (in the purple ARU T-shirt), Social Media Officer, at the Winter Fest on Chelmsford campus:
Tuesday 5 December 10:00-16:00
MAB Courtyard, Chelmsford campus
You'll be asked to complete a consent form)
Any questions or if you can't make this time, but really want to be involved, please email socialmedia@anglia.ac.uk and we can arrange to film you any time before 5 December.