So you're going through Clearing... what next?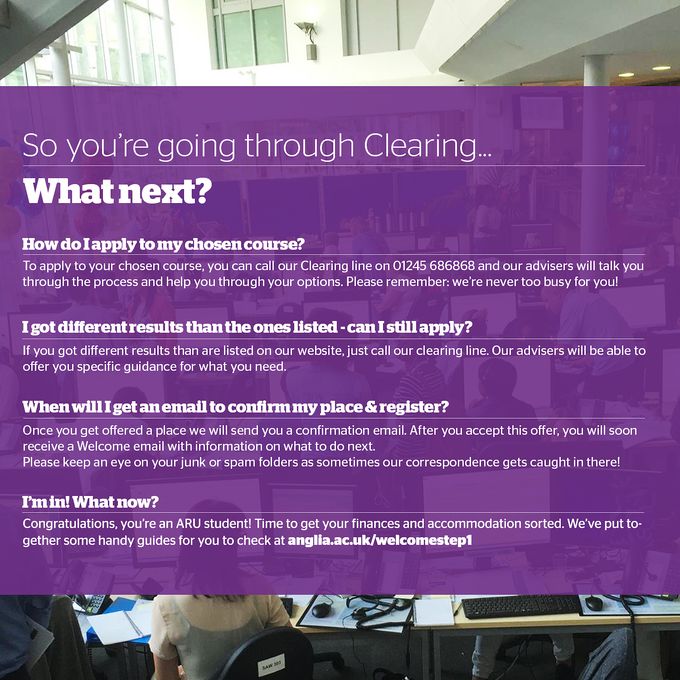 Clearing provides a perfect opportunity for you to apply directly to your chosen university and receive advice and guidance from them throughout the process. Even if you don't quite have the grades you need you can also use Clearing to apply for a university degree starting this year.
The first thing you should do if you're thinking of applying is try calling your university (01245 686868 if that's us). Admissions advisers will be at the ready to answer any questions and even make you an offer on the spot if you qualify, so why not give us a call?
Once that's done, you'll receive emails giving you further instructions throughout the process. Most importantly, keep an eye on your junk and spam folders, as sometimes email filters can get in the way!
While any university will always be more than happy to help, it's always good to do some research in your own time and their website is always a good place to start. We've put together a handy Clearing guide for you to read, download it here.
And of course, don't forget that there's always Social Media. At ARU we even have a dedicated account to answer all your questions. You can follow us on @ARUanswers, as well as @angliaruskin for more helpful updates like this one!
Do you have any other questions that you'd like us to answer? Please tweet us!