So you're sorting out accommodation... what next?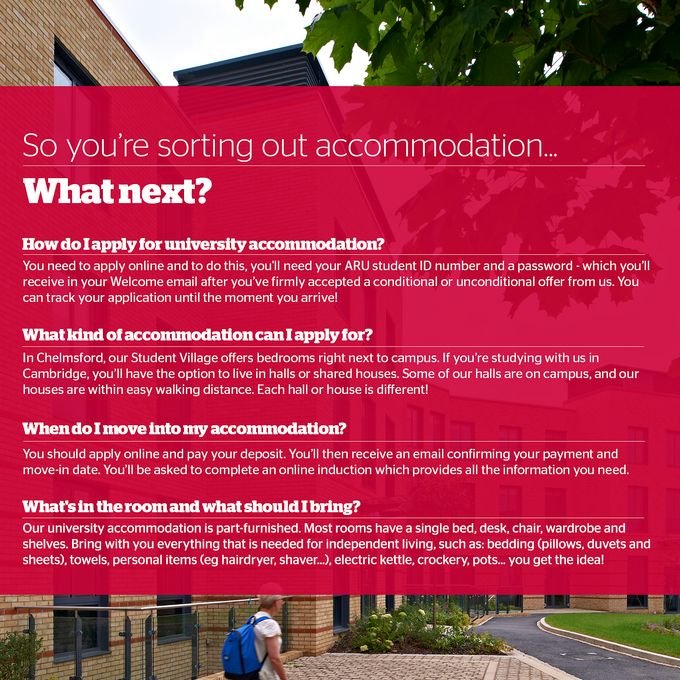 Having a safe, homely environment that you can live and study in is really important when you're at university. It's also a great way of making new friends and learning to live independently, if you haven't done so already!
When you apply for university through Clearing, you may not have the chance to visit the campus and see the accommodation on offer. But there's usually still a wide range of options available, and if we can't offer you university accommodation then our house-hunting team will help you find private accommodation.
There's all sorts of accommodation available for university living, from studios to private house shares and halls of residence, but they all come with a price tag. Think carefully about how much you'd be willing to spend on accommodation as that'll affect your budget. And make sure you have a look at any photos or videos that show you the accommodation.
Finally make sure you read any contracts carefully as these are legally binding and can be costly to get out of, particularly if you rent privately.
Visit our accommodation pages to view available properties at ARU.