The first ICE trip of the year -Mission Ukraine
From 6-17 June a small group of seven intrepid volunteers were living in Ukraine with the purpose of volunteering their services to the Revival Centre – an innovative rehabilitation centre for children suffering the effects of the Chernobyl catastrophe, and with other life limiting disabilities.
This was the third year the trip has occurred, and each is very different from the other. We try to arrange a programme of work and activities according to the needs of the Centre, and take into account the skills and interests of the team. This year we were able to include more time spent with the children during their therapy than we've done before, and that was hugely beneficial.
The Centre was 20 years old on 23 June, and that's a massive testament to the Founders and Director, Dr Vasily Pasichnyk (one of our Honoraries) and his wife, Dr Natalia Zenchenko. This year I arranged for a visit from the British Embassy and FCO while we were there, and the First Secretary to the Ambassador, Charlene Wooley, said that she'd never seen anything as good as the Centre, not even in the UK.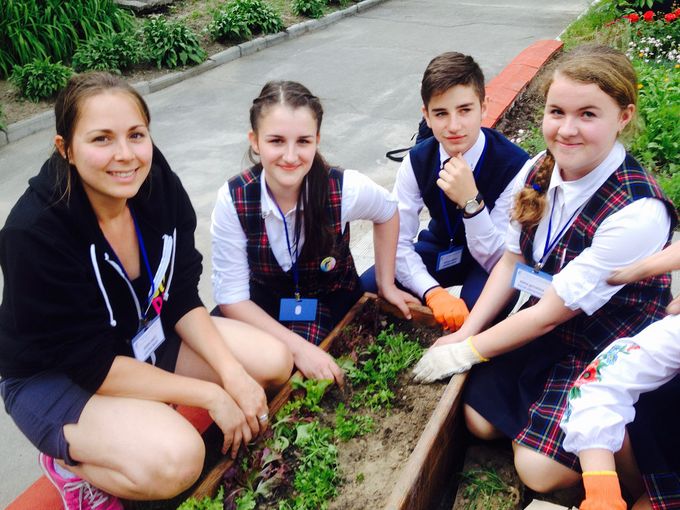 We fundraised enough money to build a new Sensory Garden that will be used by the Centre as part of their next phase of development – the creation of the country's very first children's hospice. This will take several years to complete, and so will no doubt feature in next year's visit.
Our team of students, staff and alumni were very touched by the welcome and warmth of our hosts. They were also surprised by what they saw of the country and experiencing the depth of culture made a deep impression on them. And the Centre surprised us by talking about how much our visits mean to them – they are lifted in hope amidst the struggles they face by our involvement with them.
My thanks to them for being such a great team, and to Alison Feist for her support to us all.
For further enquiries about ICE trips, please contact the Chaplain, Rev Tony Cant, on ext 7722, mobile 07860 407 722, email tony.cant@anglia.ac.uk, or visit the ICE (International Community Experience) website www.anglia.ac.uk/ice