Rita McIntyre | Service to Society Award
Service to Society Award
"Recognising alumni who have made an exceptional contribution and commitment to creating positive social change and improving the lives of others."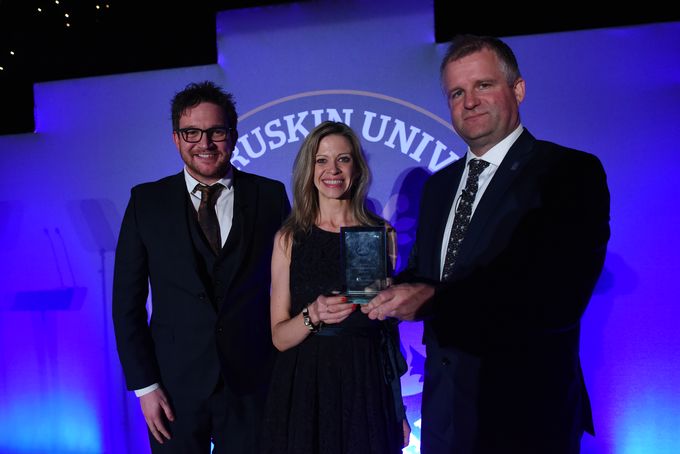 At our 2017 Alumni Awards, we presented a Service to Society Award to Rita McIntyre. Rita graduated with us on a BSc (Hons) Building Surveying in 2003.
After graduating, Rita achieved her chartership with the Royal Institution of Chartered Surveyors, before embarking on her second career in international emergency relief. With 12 years of experience in leading multifaceted programmes up to £10 million in the commercial, emergency relief, recovery and refugee relocation sectors, Rita has proven herself as a visionary leader of up to 60 staff in culturally diverse and often insecure environments. She recently completed her MSc Population and Development at LSE, for which she was awarded a full scholarship.
You can watch Rita's acceptance speech here:
The closing date for all our nominations is Sunday, 29 July.
Get in touch with Helen, our Alumni Officer:
Twitter: @HelenArnott_ARU
Facebook: angliaruskinuniversityalumni
Email: alumni@anglia.ac.uk