Celebrating John Ruskin's 200th Birthday
Our History
Anglia Ruskin's links with John Ruskin trace back as early as 1858, when he opened the Cambridge School of Art. The Art School grew to become Anglia Ruskin, and the university continues to champion his progressive values today.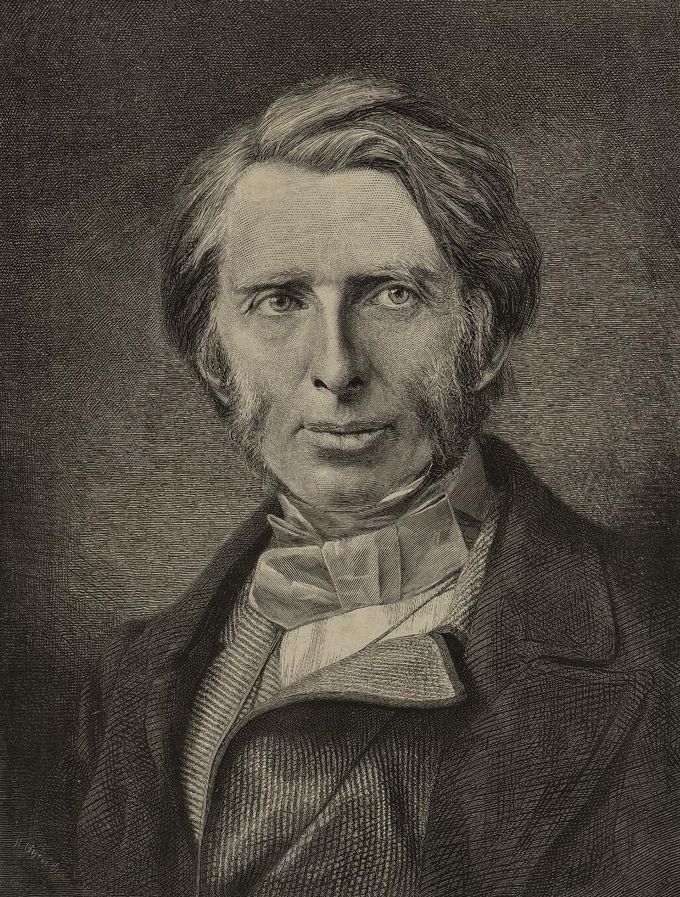 John Ruskin 
John Ruskin Ruskin, whose interests included art criticism, geology, architecture, social reform, literature, education and botany, reflects the broad range of subjects studied at Anglia Ruskin today. Ruskin was in some ways a man of his age, and personally and in relationships he had quite a tragic life (though one unfairly sensationalised in recent films). Nevertheless, he was a man ahead of his time too, indeed a prophet for our age,…A champion of social justice, Ruskin was an early supporter of the rights of the poor and working classes as the importance of women in education. Ruskin's progressive values and principles underpin the aims of Anglia Ruskin today as an inclusive and welcoming university, with a focus on widening participation. Moreover, his contributions to the humanities continue to have a lasting impact today, and his writings touch on the work of all four of our faculties with his analysis of economics, observations in natural science, educational practices and exposition of great art. Indeed, Ruskin's work continues to be a theme for discussion in galleries and universities across the country.
Events celebrating the anniversary of John Ruskin's birth:
As we approach Ruskin's 200th anniversary year, his profound impact is highlighted in the wide range of commemorative events which recognise his life, both inside and outside the university:
 John Ruskin: The Power of Seeing is at Two Temple Place, London, from 26 January until 22 April.
University members will present their 'Letters to John Ruskin' in HEL 112 Anglia Ruskin University - 14 February 16.00-18.00 

John Ruskin: Art & Wonder; 29 May - 15 Sept 2019, Millennium Gallery, Sheffield, Yorkshire

Storm clouds and mountains: Looking at nature through Ruskin's eyes; 18 Feb, 1pm, National Gallery, Sainsbury Wing, London

There is no wealth but life" (John Ruskin) - Sustainability Art Prize, 2019 Our annual exhibition on the theme of Sustainability, themed this year to mark the bicentenary of John Ruskin, will take place in the main Ruskin Gallery throughout from 5 April to 2 May this year. Private View Thursday 4 April, 5-7.00pm.