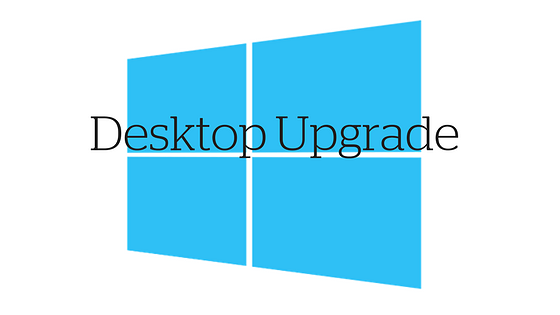 We're upgrading to Windows 10 and Office 2016 next week, so you'll be seeing some changes when you log in.
You'll have access to the latest Windows Operating System and Microsoft Office when you log in on Open Access computers, the remote desktop and classroom lecterns.
This upgrade will make sure that you have access to the latest software and productivity tools, as well as making sure that we can receive support, security updates and patches from Microsoft.
If you're not sure how to use Windows 10 or Office 2016, we've curated useful playlists to help you get started. You'll be able to understand the key benefits of both, as well as get to grips with any changes.
Learn how to use it here:
Office 2016 and Windows 10 Key Features
Learn Microsoft Office 2016
If you've got any questions, or would like any help, please contact the Library Helpdesk.