Women's Network Conference | 8 March 2017
#BeBoldForChange | #InternationalWomensDay | #IDW2017 
Featuring
Eva Latham speaking on: "From gender solidarity to values solidarity: the state of the long Women's March"
Ruth Taylor: "Leadership in Higher Education: Beyond Hierarchy"
Elaine Brown:  "#BeBoldforChange – How can we help each other?"
Jessica Chivers: "Realising Talent"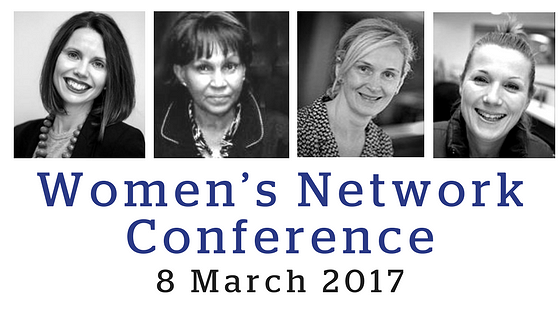 Professor Eva Latham
Prof. Eva Latham obtained her PhD- Magna cum Laude- in Germany after her Masters studies in The Netherlands. Her PhD research was recognised as pioneering work. She is a professor for Education in Human Dignity at HELP University.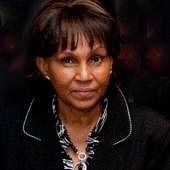 She is a laureate of the "United Nations Educational and Scientific Organization-Prize-for-the-Teaching-of-Human-Rights". She received recognition from UNESCO for the method she developed to teach human rights and for her teaching to and training of different professional groups, among others: the police, the military, civil servants, educators, religious leaders, and CEOs
Prof.Eva was Secretary General of the Dutch Council of Women, an organisation of more than one million women of all walks of life and diverse professions. At the United Nations 55th Session of the General Assembly she made a statement on behalf of the women pointing out the lack of credibility and accountability regarding the promise of gender equality.
Prof Eva is co-founder and CEO of the Institute of Contemporary Studies and co-founder of Human Rights Teaching International. She has written two books, many articles and research reports for governments and organizations and was interviewed by magazines including Business & Technology Asia on Corporate Social Responsibility.
From gender solidarity to values solidarity: the state of the long Women's March. A case study.
Prof Eva's intention is to sketch the history of Women's emancipation (short) and then show that it is moving from gender focussed, to a more mature situation in which women look at each other's values in order to show solidarity. Her case study will be Hillary Clinton. If all American women had voted for her she would be the president today. There are more cases where women show that values are more important than the gender factor: Park the president of South Korea; the President of Brazil. But at the same time we have the case of the United Nations where in the recent search for the new Secretary General, the old boys' network used their same old tricks to nominate a male, keeping up with their tradition to exclude women. So, women must be very alert
Professor Ruth Taylor
Pro Vice Chancellor and Dean of the Faculty, Faculty of Health, Social Care & Education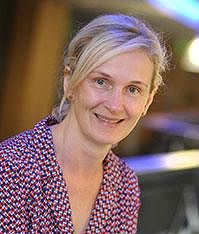 Ruth's key areas of expertise relate to the enhancement of the student experience, leadership for healthcare practice, and the culture of healthcare. She has a track record of successful leadership in Higher Education.
Ruth has worked in the Higher Education sector since 1998 following a successful career in clinical practice. She was awarded a Professorship in 2012. She's been engaged in national work streams arising, in part, from her own research on the student experience. She's currently engaged in research that aims to contribute to an understanding of organisational culture and the factors that impact on the delivery of quality care.
Ruth was awarded a prestigious Florence Nightingale Foundation Leadership scholarship which enabled her to undertake intensive leadership development which, in part, has enabled her to take forward the role of PVC and Dean.
Leadership in Higher Education: Beyond hierarchy
Ruth's session will focus on the overarching theory around collective and compassionate leadership. Linking this to her own research of student nurses as leaders and in the broader context of women as leaders.
Elaine Brown
Elaine is Director of Studies for the Faculty of Science and Technology and a University Teaching Fellow.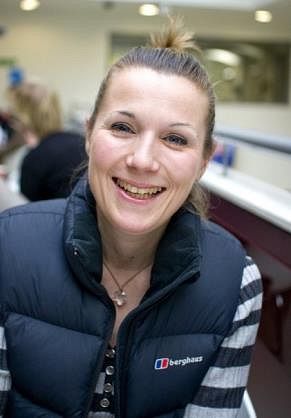 Elaine lectures in User Experience Design in Computing and Technology. Her passion for the design of excellence in interaction beats at the heart of her Professional Doctorate in Education which asks "What's the Point of Lectures".
Over lunch, Elaine will facilitate the #BeBoldforChange Circle, an interactive session providing the opportunity to 'pay-it-forward' and strengthen our community.
Jessica Chivers
A 75 minute session with coaching psychologist, author and founder of The Talent Keeper Specialists, Jessica Chivers, on how each of us can be bold for change for ourselves and the communities we're part of, by playing to our strengths.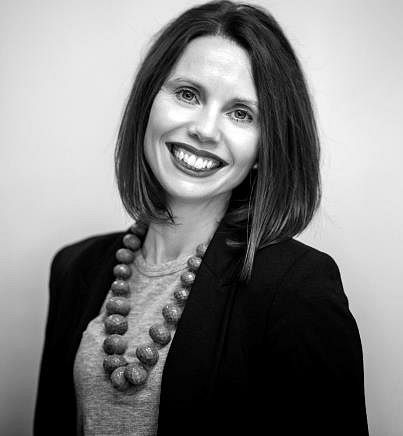 We'll get off our bottoms and dive deep into the psychology of strengths, exploring different ways we can use them to develop ourselves and bring about positive change. Jessica has worked with Anglia Ruskin University's Part Time Flexible Workers Forum and has a knack for firing people up, so if you overdo the sandwiches at lunch we think she's just the ticket to pull you through the carb slump.
Find out more and follow Jessica:
talentkeepers.co.uk @jesschivers @TalentKeepersUK
Jessica also blogs on career development themes at jessicachivers.com.