Give it a go: Cambridge City Tour and Punting Trip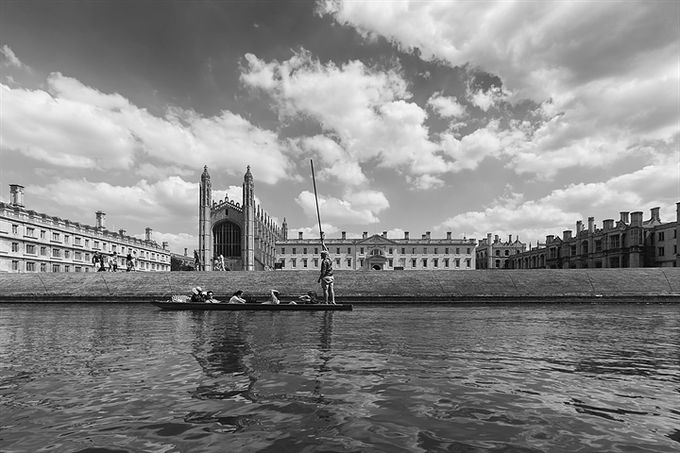 Get involved in a Student Union tour of Cambridge city, followed by a punting trip on the River Cam. The trip will take place on Sat 23 March 2019 10:00-13:00. 
The outing will begin a relaxed tour of the centre of Cambridge, which will show you famous landmarks and sights, with plenty of opportunities for photos. The tour itself will take just over an hour, at which point you will be given a chaffeured punting trip along the scenic River Cam.
Punting was introduced to Cambridge in around 1902–1904, after which, they rapidly became the most popular craft on the river, and today there are probably more punts on the Cam than on any other river in England. This is partly because the river is shallow and gravelly which makes it ideal for punting, but mainly because the Cam goes through the heart of Cambridge and passes close to many attractive buildings.
It is advised that you wear weather appropriate clothes as the trip will take place outside, and you may want to bring an umbrella with you and wear something warm. Lunch is not provided so please bring food with you or funds to buy food with.
This trip takes place as a part of the new Give it a Go scheme, which is all about trying something new, something you may never have done before or something you never thought you would, click here to find ou about any future Give it a Go events. 
For more information: please email societies@angliastudent.com or pop in to an SU Reception and help will be provided.