Interview with Nu Wardrobe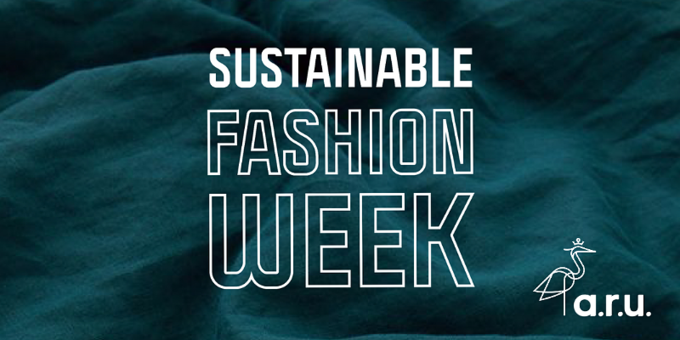 This interview with Nu Wardrobe forms part of a series of interviews surrounding Sustainable Fashion, ahead of ARU's first ever Sustainable Fashion Week- taking place in October 2020. 
Nu Wardrobe is an online platform allowing users to access a constantly changing wardrobe where they can borrow and loan fashionable clothes to one another for a small membership fee. The aim of the platform is to extend the life cycle of clothes and to reduce the damage to our planet by preventing under-loved outfits from going to landfill. Nu Wardrobe estimates that each time an item is borrowed on the platform, users offset 25% of the resources that would have been required for the production of a new item.
Having seen the amazing work that Nu Wardrobe were doing, we wasted no time in inviting them to participate in ARU's first Sustainable Fashion Week. Nu Wardrobe plan to give a short talk about sustainability and fashion, and host a stall to showcase their work; we are delighted that Nu Wardrobe have agreed to join us for the event! In this interview, Ali (one of the co-founders) tells us how Nu Wardrobe came to exist.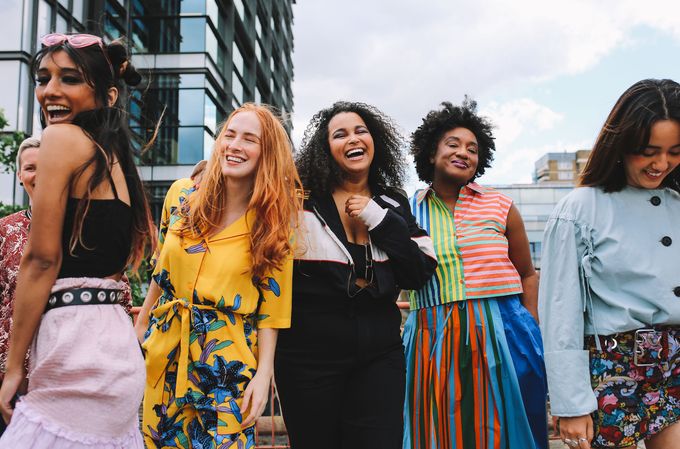 What is the impact of fast fashion on the planet, people's lives and mindsets and the way we all shop?
Fast fashion is designed to have a quick turnaround, taking ideas from the catwalk or celebrity culture and turning these into pieces you can find in a high street store at breakneck speed. To achieve this, brands use offshore manufacturing where labour is inexpensive but rife with unethical practices. This often involves workers on low wages without adequate rights or safety, as well as complex supply chains with poor visibility beyond the first tier of subcontracting. This results in producing garments made from cheap, low quality materials, and which are often only worn once or degrade after as little as 7 wears and get thrown away. This enhances a buy-wear-dispose attitude from consumers and increases demand for the next purchase.
Clothing production doubled from 2000 to 2014, with the number of garments exceeding 100 billion by 2014. Yet, there are only 7.5 billion of us here! Roughly two million tonnes of clothing and textiles are thrown away every year in the UK, which equates to around £140million worth of waste.
What inspired you to create this sustainable fashion initiative?
We experienced first-hand the devastating impacts of fast fashion on people and the environment while on the Suas Volunteer Programme in India. This was back in 2013 - same year as the Rana Plaza disaster. After seeing the dark side of the industry we felt guilty heading to the high street, and weren't sure how to continue enjoying fashion without contributing to the problem. We knew that we had the ability to make a difference, but we just didn't know how.
As broke students, sustainable fashion alternatives seemed too expensive and out of reach, so we started sharing items from our own wardrobes with each other and our friends. We came to the realisation that it was easy to be sustainable if you use what's already out there. We found a way to give fast fashion a full life.
How do you think we can change the way people feel about fashion, and inspire them to think more about sustainability?
As fashion gets faster, it becomes increasingly wasteful - and expensive! - to keep up with constantly changing trends. From meeting members who sign up to our community and through personal experience, it's clear that bubbling just under the facade of glamour, luxury and excess is frustration on the part of consumers that high street brands are not listening to them, catering for them, including them, or engaging with them, especially when it comes to sustainability.
People are becoming more aware of the social and environmental impacts of fast fashion thanks to campaigns like Fashion Revolution and documentaries like 'The True Cost'. Sustainability needs to go mainstream, it needs to be appealing, and it simply needs to be fun. Fashion, an industry which constantly pioneers trends and reflects changes in society, is perfectly positioned to lead the charge and place sustainability at the heart of culture and self-expression. As an industry it is slow to change, which is worrying as it has such a great impact on the environment, and is missing a trick. Fashion needs to catch up, or risk going out of trend.
What are the benefits of joining the Nu Wardrobe community, besides an opportunity to exchange the clothes?
The platform essentially works like a social network. You gain access to a continuously changing wardrobe in a sustainable and affordable way, and understand the carbon, waste and water offset with every share using an impact calculator we developed with the London Waste and Recycling Board. It's easy for people to upload and share, and quite a few friendships have come from members meeting up to share (borrow and lend) items. We host events within the community, like photo sessions for members to bring their clothes to a cool space and do a photoshoot! It makes the experience of uploading to the app so much fun, and you meet amazing people along the way. It also educates members on the impacts that their actions are having on reducing their fashion carbon footprint.
How many people do you have in your community at the moment?
We launched the app in January for communities in Dublin, London and Cambridge, and have over 2,000 members already! We're also working closely with brand ambassadors and looking to expand to new cities soon. Members can set up their own Nuw communities in any location by filling out the location request form on the signup page of our website.
Why do you think students should get involved with "slow fashion" initiatives such as Nu Wardrobe?
Nuw's origins are within the student community. We started a trial in 2017 as part of the Trinity College Ball in Dublin, giving women the opportunity to find an outfit for the event through their neighbours and fellow students. With 350 sign ups and 60 pieces borrowed, we proved our concept. We have the power to change fashion with the wardrobes we already have, and university students have always been at the forefront when it comes to change. Our roots are within university culture; borrowing a friend's top for a night out or a flatmate's dress for a society formal, it's just moved onto an app to make it all easier to co-ordinate! We can solve the problem in our own way, using the wardrobes we already have.
What's more, it's affordable (and affordability is one of the most tempting things about fast fashion). A lot of sustainable alternatives still feel like a luxury, and we want to provide an accessible and affordable solution. The platform works on a membership basis, so once you've contributed 3 of your own pieces to share you are free to borrow an unlimited amount of clothing from people in your local area. The next time you're looking for something new, you can borrow rather than buy!
To find out more about Nu Wardrobe and how you can get involved, visit their website here - www.thenuwardrobe.com.
Interview by Kate Zenina, Volunteer Project Manager for the Sustainable Fashion Week. You can read more about the work here, and get in touch with ekaterina.zenina@student.anglia.ac.uk if you have any questions or ideas.