Sustainable Fashion Week: Helga Hejny Interview
This interview with Helga Hejny, Senior Lecturer at Anglia Ruskin Law School, forms part of a series of interviews surrounding the topic of Sustainable Fashion, ahead of ARU's first Sustainable Fashion Week (due to take place in October 2020, subject to COVID-19 restrictions). 
About Helga Hejny
Helga Hejny is a Senior Lecturer at Anglia Ruskin University Law School, whose research is focused on human rights, environmental law, and the issue of multinational corporations and vulnerable workers. In 2017, Helga presented her paper on 'Multinational Corporations and Human Rights' at the Annual Conference of the Society of Legal Scholars in Dublin, and in 2018 she became a Member of the Professional Training for Lawyers & Barristers in the UN Guiding Principles in Business and Human Rights Working Group.
Helga's vast research experience into the impact of global corporations on human rights was a key reason to why we invited her to give a keynote speech during ARU's first Sustainable Fashion Week. In this interview, she gives an insight to her views and understanidnng of issues concerning fast fashion and the abuse of human rights,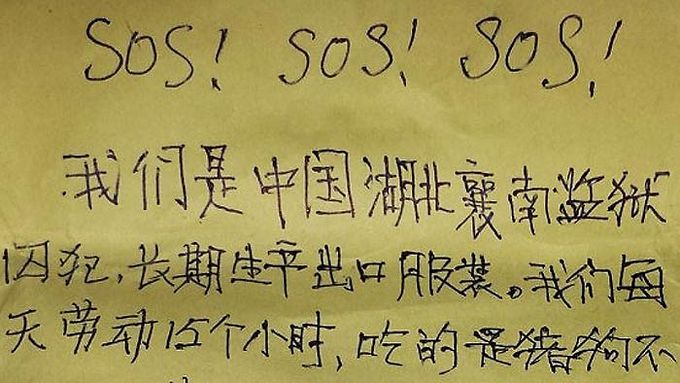 1. What sparked your interest in environmental law and the protection of human rights?
It all started in 2009 when I was concluding my studies at the University of Bologna.
After my graduation, I was mentored by Professor Attila Tanzi, one of the best experts in International Environmental Law.
Inspired by him, I set-up and led my first working group on human rights and environmental law in Bologna, aiming to promote awareness and develop people's knowledge of this field. And I soon realized how fascinating working on this topic can be! Environmental law embraces the principles and values embedded in human rights protection while merging with other fields (for example, public law, criminal law, contract law and employment law). The definition of environment is a great example of this interconnection, as it might be simply treated as a physical surrounding such as air, space, water, land, plants and wildlife - but it can also be about how strongly human beings are connected to it.
2. How does the economic system in its current form enable exploitation and abuse of human rights to occur?
In the modern world, business is no longer confined to national boundaries but is developing on a global scale. The headquarters of the majority of transnational corporations are based in economically developed countries, but their cross-border operations are run through multiple foreign affiliates. From an economic perspective, cross-border transfers have a positive impact on profits although this benefit is mainly determined by reduced costs of operational activities.
But, behind these economic successes can be hidden human violations such as child labour, suicides at Chinese factories manufacturing electronics, human exploitation, environmental and health damages. Therefore, the same factors that increase the profits for transnational corporations - cheap raw materials, cheap labour supply and friendly government policies - also make the local population much more vulnerable to abuse and exploitation. Hence, the practices set by the transnational corporations lead the international community to question whether there is an appropriate legal framework capable of sufficiently protecting human rights, while not compromising the economic advantages derived from a globalised economy.
3. How can academia help students learn more about sustainability and sustainable buying habits?
You used the right word: "sustainability". The world today is not sustainable and the recent outbreak of Coronavirus has sadly demonstrated this. Companies are making short term plans driven by immediate profits - rather than making the business sustainable in the long-term. The UK has developed the principle of sustainability through its institutional and administrative framework, in the same way as the European Union.
The UK's main policy on sustainable development can be found in the 2005 Sustainable Development Strategy 'Securing the Future: Delivering UK Sustainable Development Strategy'. The strategy provides a broad framework for the whole of the UK with devolved countries producing different strategies within the five principles agreed at the national level (living within environmental limits; ensuring strong healthy and just society; achieving sustainable economy; promoting food governance; using sound science responsibly).
Unfortunately, this institutional framework is far from the current reality where we still think that a £3 T-shirt is a good bargain. Is it? The role of the academic researches is to shed light on this issue and remove this 'veil of Maya' while promoting sustainability.
4. Is there anything in particular you would like people to know about the impact of fashion on the environment?
Generally, companies recognise the importance of the rule of law in the context of their investments and operations around the world.
The importance of a transparent, well-functioning and just legal system has also been taken into consideration as a factor which helps attract investments to the countries.
Nevertheless, the lack of direct enforceability plus the wide decisional autonomy left to the states raises doubts on the effectiveness of international law for human rights and environmental protections. Instead, a better starting point could be an effective 'educational approach', which creates a shared knowledge and understanding of these problems both at a national and global scale.
Interview by Kate Zenina, Volunteer Project Manager for the Sustainable Fashion Week.
You can read more about the work, and get in touch with ekaterina.zenina@student.anglia.ac.uk if you have any questions or ideas.