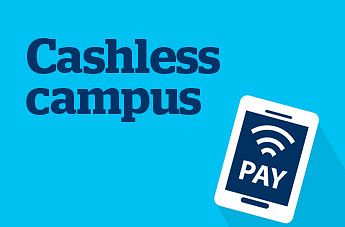 The University is going cashless and has been working to promote solely digital payment methods across our sites. This Cashless Campus project entered a new phase this calendar year such that as at 1st February 2019, the majority of the service areas across our campuses now accept card and other digital payment methods only.
In recent years, many services across our campuses have had the options of taking both cash and digital payments. However, as most organisations across the country have experienced, fewer and fewer payments are made by cash.
This has been the experience at ARU; the value of cash and cheque payments have fallen by almost 60% over the last 4 years. However, overhead costs for cash management and administration had largely remained unchanged, some have actually gone up.
This brings numerous benefits to our University. For one, going cashless further reduces the risk of theft, fraud, human error and counterfeiting. It will also further generate efficiencies by reducing some of the cash management overheads, associated with taking and processing cash.
We will continue to accept cash at our catering outlets and will keep this under review in the future.
This is a new phase for our customers and the University as a whole. The support of all our staff and students on this project has been and continues to be appreciated.
Thank you.