It's not too late to have your say! The National Student Survey closes on 30 April.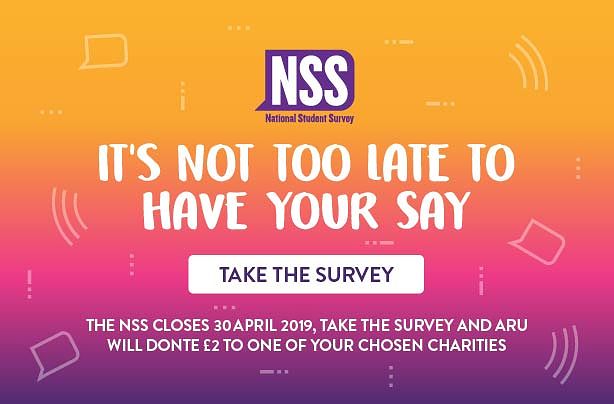 You have until 30 April to have your say in the National Student Survey.
Take the survey and ARU will donate £2 to our charity total, to be split between four causes chosen by you. 
Please take a few minutes to let us know about your experiences at ARU. Not only will you be helping the charities, but your feedback helps us provide the best possible services to our students. 
So far you've helped to raise £6,358!
Take the survey now and we'll add £2 to our total ---> www.thestudentsurvey.com