Why should you do a placement? Let our students explain...
A summer placement will help you gain valuable experience which is important to potential employers.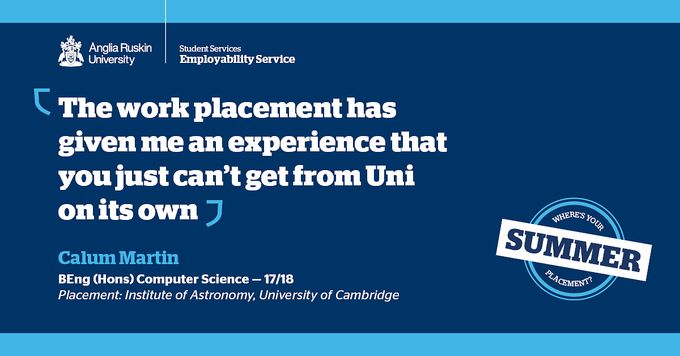 Find out what our students loved about their placements...
Sarah Harding Wilson – BSc (Hons) Forensic Science with Industrial Placement – 18/19
Placement: Analytical Scientist at GlaxoSmithKline
"I carried out my placement year at GSK Consumer Healthcare, working as an analytical scientist. Throughout the year I was able to develop many analytical and general laboratory skills through my work. 

From the beginning of the placement I was fully integrated into the team, not just treated as a student, and came to be trusted with tasks which may have real impact for the category. The team I worked with were fully supportive of my development and there are many opportunities available if you ask for it.

The placement has been a great learning experience both in an outside of the role and I would fully recommend participating in a placement year."

Martynas Markevicius - BSc Computer Networks – 2018/19
Placement: Placement Student, Citrix
"I've matured professionally, boosted my soft skills immensely and gained a corporate character. I've made many new connections and life-long friends! The skills and knowledge I've acquired are priceless."
Calum Martin – BEng (Hons) Computer Science – 2017/18
Placement: Institute of Astronomy, University of Cambridge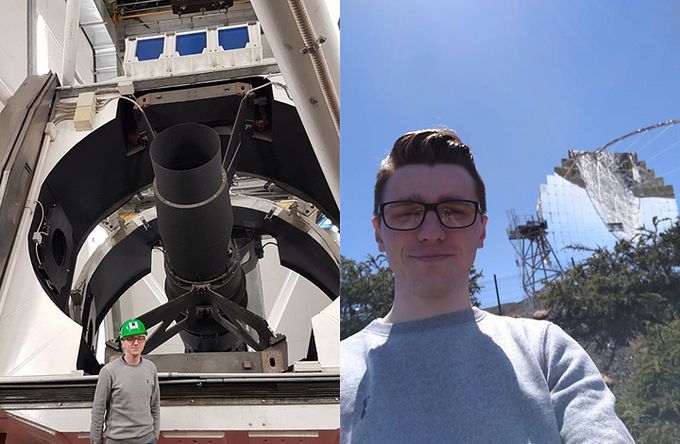 "Starting work at the Institute of Astronomy was the steepest learning curve I've ever experienced. It very quickly helps you realise what you do know, and more importantly what you don't know.

The work placement has given me an experience that you just can't get from Uni on its own. The cherry on the cake was being fortunate enough to travel to the astronomical observatory in La Palma to help commission a new server that is an integral part of the WEAVE project. Certainly a once in a lifetime experience!"

For a full list of courses offering the opportunity for a placement year, please contact the placements team.
Contact Us
Email: placements@anglia.ac.uk | Call: 01245 68 4274